We are a team of Thinkers. Innovators. Masters.
About Us
Every once in a while, a new technology,
an old problem, and a big idea,
turn into an innovation.
Blue Lynx is a Qatari company, founded in 2011 and based in Doha. We strive to enhance the lives of our customers, through digital solutions, that empowers them to be more Agile & Smart. We deliver hi-tech Infrastructure Solutions, Digital Services, Application Development, Robotics and Managed Services for enterprises across Qatar.
We make technology easy for enterprises, enabling them to focus on their core business. We provide end-to-end solutions enabling them to be more efficient & effective. We make IT on time, on quality and first time right. We build technology solutions for customers rather than create customers around technology. Our solutions enable our customers to be at their best.


Download Our Corporate Profile
Our Vision ~
To envision, design and implement the most challenging IT solutions and development services, to contribute tangibly in overall success of our customers and provide highest return on Investment to our customers.
Our Mission ~
To use our industry insights and experience to our advantage and provide innovative, high quality, superior and cost effective solutions that brings overall growth to our customers.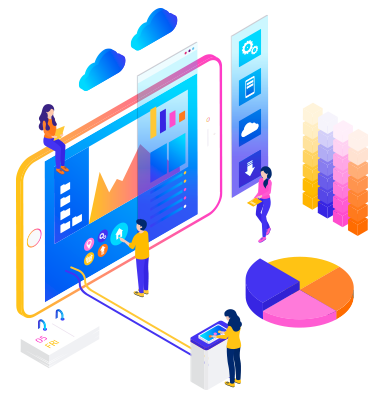 We promise a better customer experience.
Road Map Timeline with History
A Small Step towards a Big Dream
Company formation in the State of Qatar as a startup initiative by two aspiring engineering graduates, providing open-source based IP Telephony and software solutions.
Launch of Cloud Hosting and E-Commerce Business
Launched Qatar's first-ever online shopping platform exclusively for Electronics at www.bluelynxonline.com and a Cloud Hosting platform at www.domainsqatar.com.
New Investment & Offshore Expansion
First wave of investment into the company and appointing of Board of Directors. Expansion of company business into Research & Development activities in India.
Launch of Qeeks Mobile App Builder
Launched Qatar's first mobile app building platform, to create iOS and Android apps without any coding at www.qeeksapp.com
Digital Business Solutions & Strategic Partnerships
Launched Digital Business Solutions in Qatar, with a strategic partnership with Ministry of Transport and Communications enabling Digital Transformation in Qatar.
Launch of Cyber Security Practice
Launched Cyber Security Practices focusing on Complaince management, Gap Analysis and CISO as a service.
Launch of Robots & AI
Launched first Robotics & AI products in Qatar, in partnership with Robes Qatar. New Fleet of Humanoids was introduced to Qatar from Sanbot, AVA & Beam Robotics. Humanoids were deployed supporting education sector, followed by deployments of Telepresence Robots in Large Enterprises in Qatar.
Launch of Internet of Things ( IoT) Solutions
In partnership with leading IoT Players in the region, commercially launched IoT offerings in Qatar. Fleet Management, Smart City Solutions, Smart Agricultural Products, and Industry 4.0 Solutions.
Launch of Cloud SaaS Solutions
Commercial Launch of various Cloud SaaS Solutions, including Cloud ERP, Cloud POS, Cloud Wifi and Cloud Digital Signage Solutions