Cyber Resilience Management
Remain vigilant, adaptive and responsive with our Cyber Resilience services.
Strategic resilience across your organization
Cyber Resilience is your organization's ability to withstand, respond to, and recover from a cyber-attack or data breach. The goal of cyber resilience is to maintain the confidentiality, integrity, and availability of data and business operations.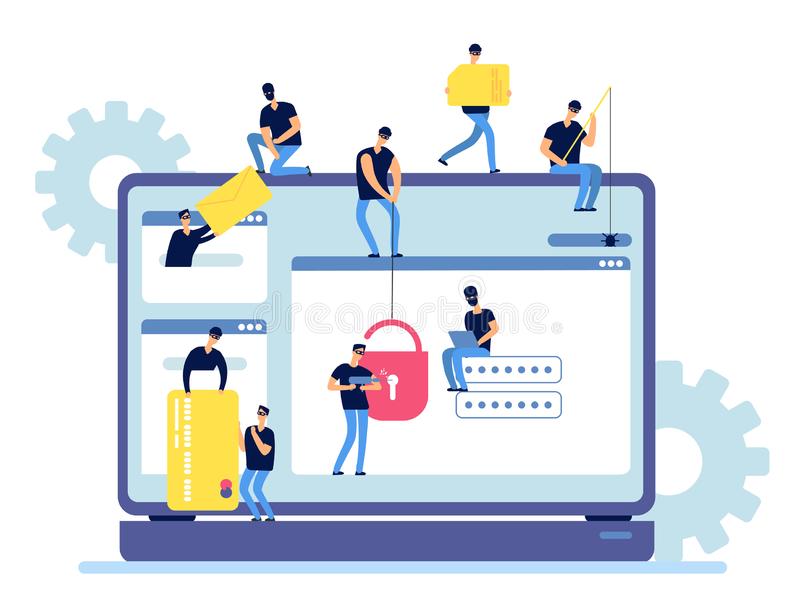 Cybersecurity
and
Cyber Resilience
 are intricately connected – and equally important. You can no longer wonder if a cyberattack will happen to your business, but rather when. 50% of small businesses have experienced a data breach or attack. And less than 20% feel confident in their ability to identify and guard against cyberattacks. You need to focus on making your IT systems resilient to attacks instead of purely trying to prevent them.
The absence of a sound Cyber Resilience strategy often leads to rear-guard failover tactics which don't really address the core problem. A strategic risk reduction strategy demands that resilience be integrated as a foundational capacity. Otherwise, cybersecurity acts as a drag on the business instead of propelling it forward.
Fundamentals of Cyber Resilience 
Defined as "The ability to continuously deliver the intended outcome despite adverse cyber events", Cyber Reselience comprises some basic fundamentals organizations must fulfill for the smooth running of their businesses.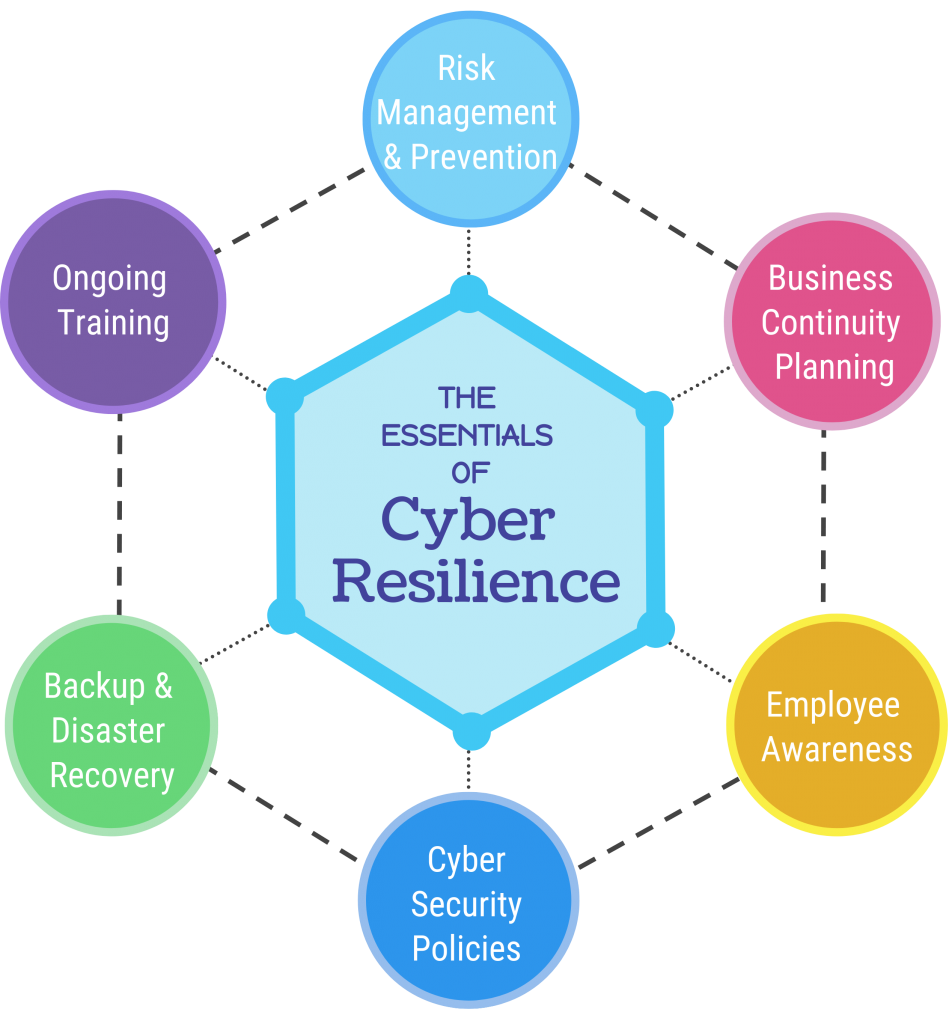 Our Methodology
A cyber resilience strategy should encompass security, data protection, business continuity, and end-user empowerment. Your cyber resilience plan should fulfill three goals. In the event of an attack or breach:
Your business needs to stay functional
End users need the ability to access the resources required for their jobs
A fast crisis management and recovery process to return to normal business functions in the aftermath of an attack.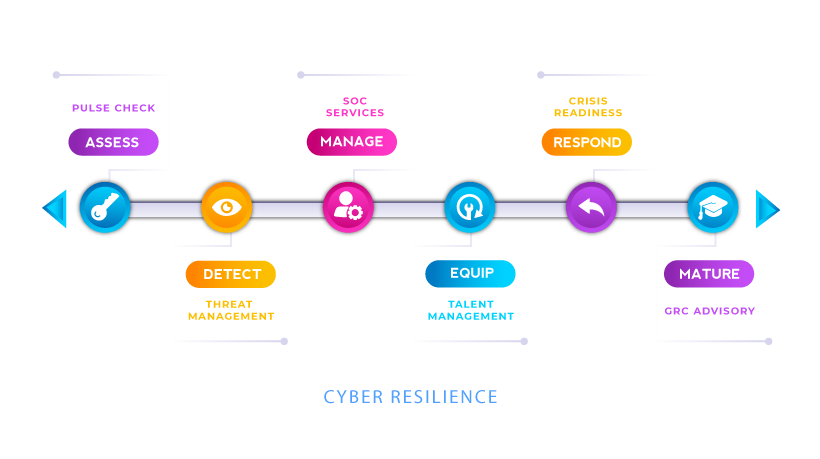 Pulse Check
Application Security
Server Security
Network Penetration
Infrastructure Security
Cloud Security
Mobile Device Security
Threat Hunting
Consultancy and Certification
Quarterly Health Check
Firewall and Router Rule Set Reviews
Gap Assessment
Awareness Training & Implementation
SOC Services
GRC Advisory – Compliance check
Maintenance
Sustenance
Implementation
Pre-audit reviews
Awareness training
IT DR Consulting
Guidance for ITDR programs
IT DR readiness
IT DR Health Check
IT DR compliance check
IT DR testing
Governance and Compliance
Counter Threat Intelligence
Cyber Threat Modelling
Threat Management
Vulnerability Assessment
Penetration Testing
Certification & Training services
Guidance for professional development programs
DIY Series Workshops
PECB Certified Training
Cyber Security Training
Business Continuity / Disaster Recovery Training
Specialist Training Workshops
UK CERT Certified Training
Cyber resilience is an important objective to understand, align and implement within your organisation. Contact us to discuss more about the importance of cyber resilience in relation to your organisation and how we can assist in making your business more Cyber Resilient