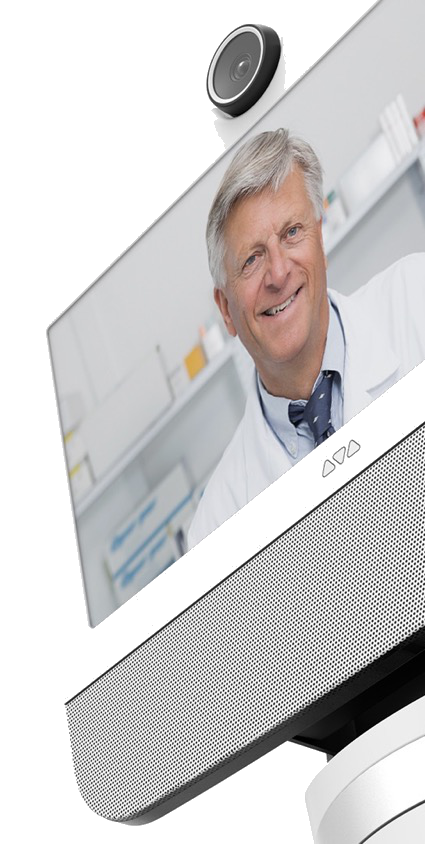 Ava Telepresence enables remote users to collaborate with anyone, anywhere in your facility. By giving the remote user complete freedom of movement, Ava delivers an unparalleled immersive collaboration experience.
At the heart of this solution is the Ava telepresence robot, which provides autonomous and safe operation, combined with enterprise-grade video conferencing for an unmatched video and audio experience.
Ava Telepresence is ideal when freedom of movement and physical presence is needed to achieve an even more personal degree of collaboration within a dispersed workforce.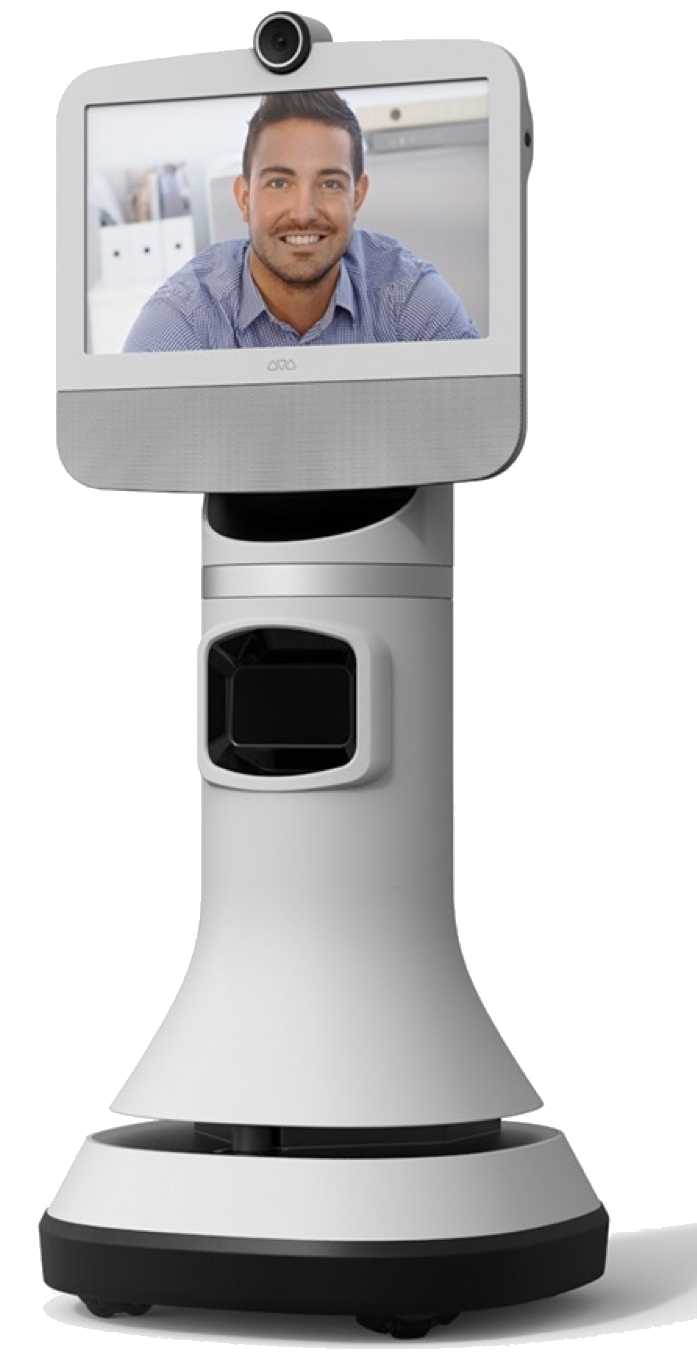 Navigation and Mobility
Ava robots feature intelligent, autonomous navigation which allows remote users to simply specify a destination and the Ava will automatically navigate its way to the desired location. Trough advanced mapping technologies, Ava learns the environment in which it operates to create a realistic map of each location. Built-in collision avoidance allows Ava to safely navigate around people and objects without bumping into them.
Enterprise-Class, Standards-Based Video Conferencing
Ava telepresence robot leverages HD video and audio-video conferencing via a built-in codec for video calls of up to 1080p30 resolution. Embedded enterprise-grade security such as encryption, secure HTTPS management and password protection ensure that Ava is a trusted part of your corporate video conferencing infrastructure.
Easy-to-Use Client Application
The remote user schedules and controls Ava via a client application running on an iPad, iPhone, or PC/Mac via a web browser. A remote user simply schedules what distant location they want to visit and the closest Ava makes its way there autonomously. When the meeting has concluded, the remote user ends the session and the Ava returns to its charging station automatically.
Management and Scheduling via the Ava Cloud Service
The Ava Cloud Service provides management of robots and site information and user administration. Each robots' health is monitored and any issues are proactively alerted to administrators. Session scheduling is provided, including dispatching Ava to a destination up to 15 minutes ahead of a scheduled session.