Vulnerability Assessment and Penetration Testing
Vulnerability Assessment and Penetration Testing
Cybersecurity is perhaps the hardest technical field in our planet.
Network security management is significantly more difficult today than in years past, as the risk of getting exposed is getting higher per day. Despite this, the right network security services can help you manage your network more effectively and cost-efficiently.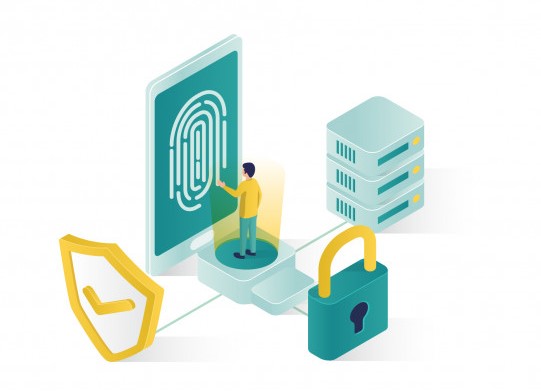 Achieve 24/7 network security with
Blue Lynx
. It is important for every small and large enterprise to keep your system up to date as it is necessary to protect it from new risks that evolve every day. We aid in enhancing your network security with the latest and innovative technologies.
Security Audit
A security audit is a manual or systematic measurable technical assessment of a system or application. It involves an IT specialist examining an organisation's existing IT infrastructure to identify the strength of its current security arrangements and pinpoint any potential vulnerabilities


Vulnerability Intelligence


Our approach combined with our testing strategies delivers actionable vulnerability intelligence.  Our assessments will cover various technologies, components and third-party libraries used to build and provide security advisories to address zero-day attacks, understand the real risk to the environment and prioritize security issues for remediation efforts.
Vulnerability Scanning

Network Security Assessments

Web Application Testing

Penetration Testing

On-site Auditing

Remedial Measures & Retesting
Cyber Security Assessments
We enable organizations with a comprehensive assessment that includes a review of alignment of current security guidelines with organizational direction, program governance, technology strategy, people strategy,  risk and compliance, identity and access management, threat management, data protection and privacy, and security intelligence and operations.

A multi-standard assessment framework is used based on industry vertical,  region and country.
Penetration Testing
Penetration testing is a controlled method that simulates a real-world attack from malicious users. The test intends to recognize vulnerabilities that may permit an attacker to bypass the application's security mechanisms and gain unauthorized access.
Assessment Options
We provide 3 Assessment Options to begin your security transformation journey.
Black Box Testing
Vulnerabilities are identified and exploit as per the agreement, without any information from the customer. A methodology where an ethical hacker has no knowledge of the system being attacked. The goal of a black-box penetration test is to simulate a real-world scenario.
White Box Testing
The customer will provide the IP addresses required for scanning the data. Methodology to check only the vulnerabilities and level of data access.
Gray Box Testing
Gray box testing will include Black-box testing and White-box testing. This testing gives the ability to test both sides of an application; presentation layer as well as the code part, using industry-proven best testing techniques.